Kris Kringle Parade, Dec. 7th, 6 p.m.
Bake-A-Batch, Dec. 7- Dec. 9
Children's Christmas Pagent Dec. 9 at 10:00 a.m.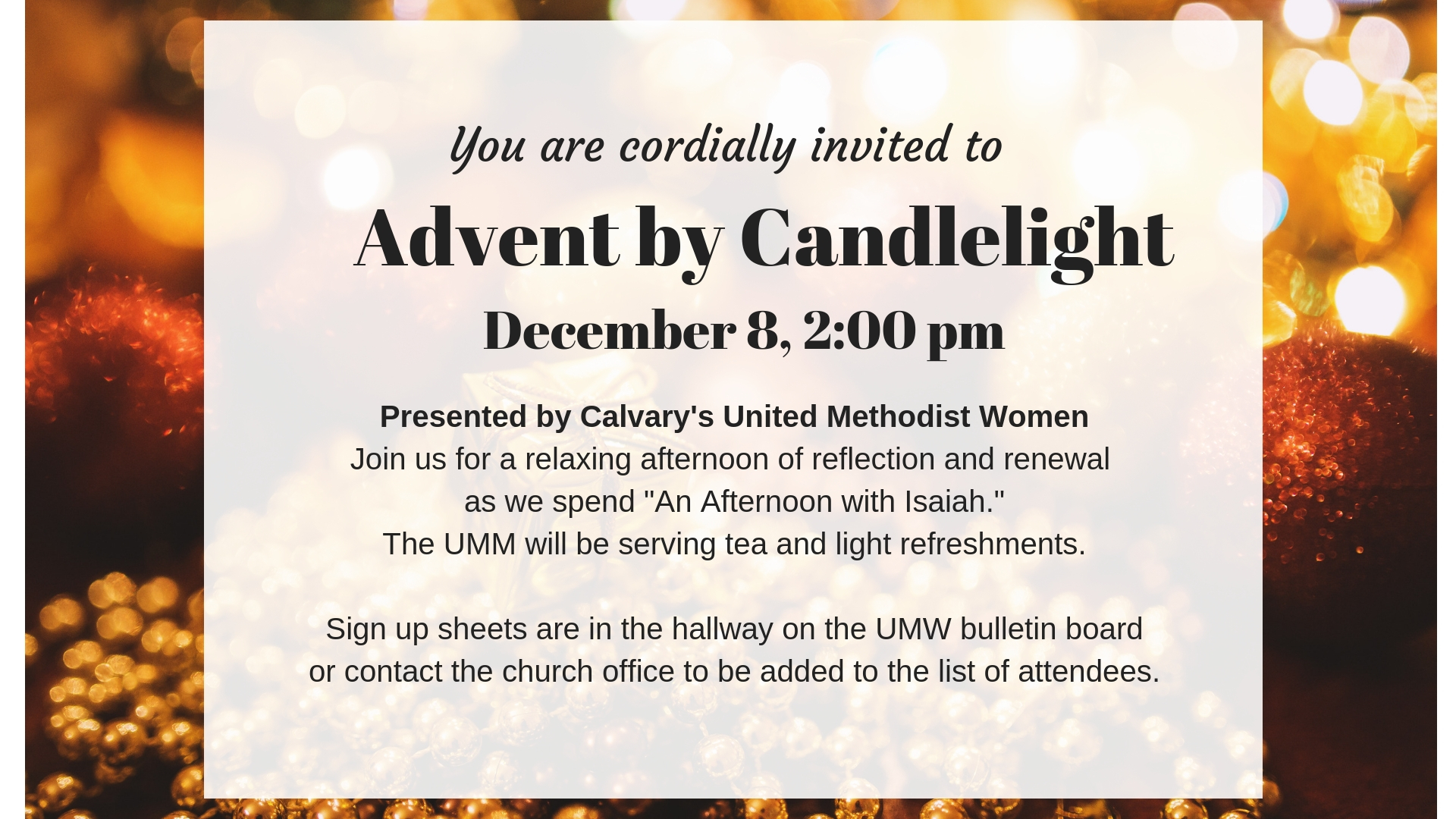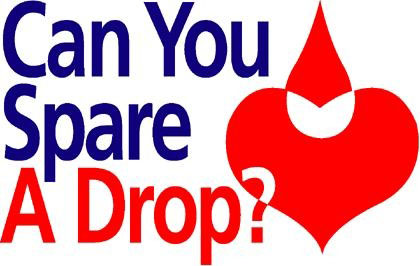 Calvary Blood Drive
December 5, 2018
1:30 p.m.-7:30 p.m.
For more information, please contact Eric Anderson at eric.anderson3@redcross.org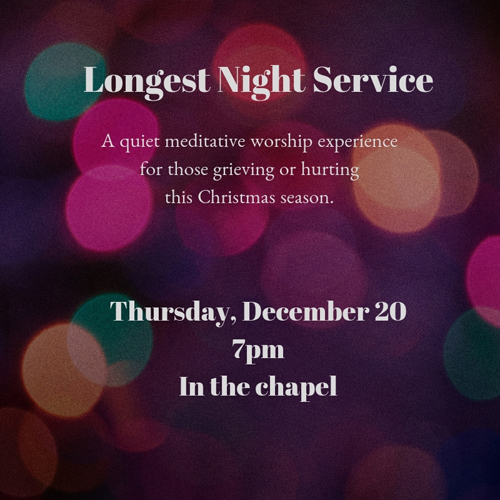 Longest Night Service
7:00 p.m. Service in the Chapel
Advent Book Study
Advent Series: A Christmas Carol by Charles Dickens
Join us Wednesday evenings December 5, 12 and 19 at 6:45 p.m. for light refreshments and enjoy the sharing of Dicken's tale, and the interpretation of the many religious references in the Carol.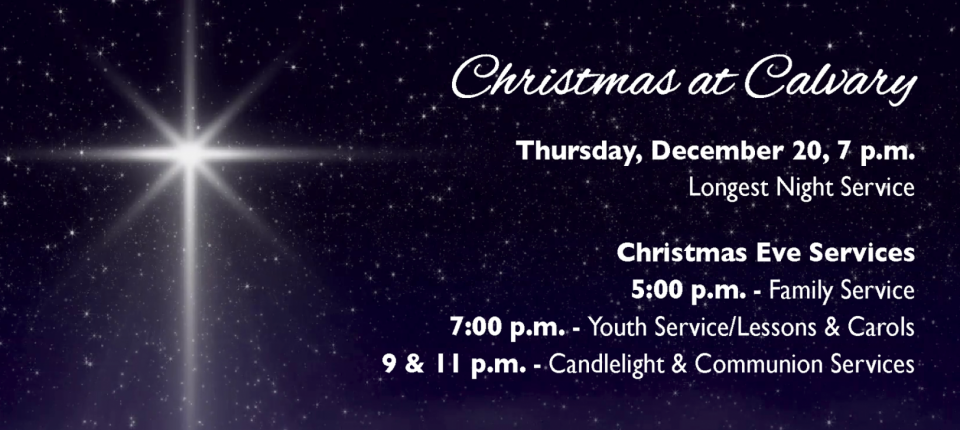 Christmas at Calvary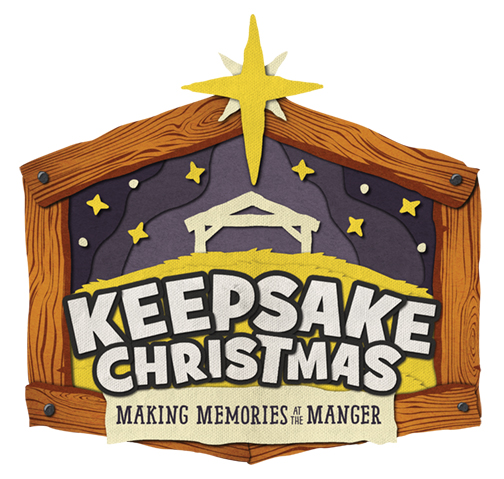 Join us for an engaging retelling of the Christmas story and create a Keepsake Nativity scene to cherish for years to come. Led by Rev. Shannon Sullivan and the leaders of Mission Possible Kids. All are invited but RSVPs are required so that we have enough supplies for everyone.