Calvary United Methodist Church offers a Bible Study for all ages on five Wednesday evenings during the Lenten season starting March 1. This will be an excellent time for sharing and fellowship. We start at 6:00 pm with a meal and finish by 7:30 pm.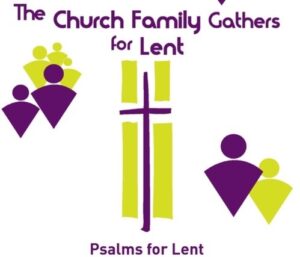 Each Wednesday, we will
eat together
play together
talk and study together
sing and worship together
Each session will focus on one psalm using materials from GenOn Ministries, a leader in creating intergenerational events for churches.  Each session stands on its own, so feel free to come for just one session or all five.
Wednesday, March 1
Psalm 91:1-2, 9-16 "You are my refuge"
Wednesday, March 8
Psalm 27 "You are my fortress"
Wednesday, March 15
Psalm 63:1-8 "You are my comfort"
Wednesday, March 22
Psalm 32 "You surround me with songs of rescue"
Wednesday, March 29
Psalm 126 "The Lord has done great things for us"
Since food is involved, as well as some craft materials, we would like to know how many are coming each week. Folks can join us for a single session; just let us know you're coming. You can sign up online here click here, by calling the church office (301-662-1464) or in person at the Welcome Center in the parish hall.
-Pastor Steve