CALVARY'S COMMUNITY CONCERT SERIES
PRESENTED BY THE MUSIC AND ARTS MINISTRY OF CALVARY UNITED METHODIST CHURCH
Upcoming Concerts
All concerts are free and open to the public.
Concerts begin at 3:00 p.m. Doors open at 2:30
Please note: Concert dates are firm at the time of posting and rarely change, but changes or cancellations by the artist/group and/or inclement weather may happen due to circumstances beyond our control. Email list subscribers will receive notice by email, and changes will be posted on this web page.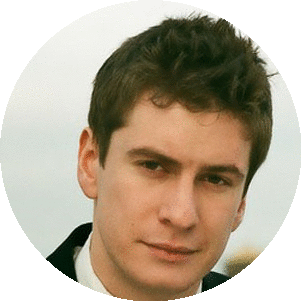 Christopher Schmitt, pianist
Sunday, September 23, 2018
Christopher Schmitt, a pianist, is a classical concert pianist, teacher and chamber musician living in Washington, DC.  He holds a doctorate in piano performance from The Juilliard School and performs regularly in small ensembles at the White House and DC metropolitan area as a member of the President's Own US Marine Band.  www.christopherschmitt.org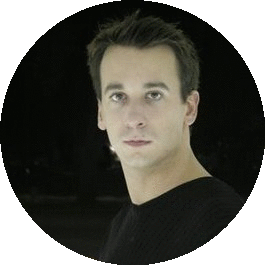 Andrew Sords, violinist, and Eriko Izumida, pianist
October 7, 2018  
An Afternoon of Romantic Violin
Following collaborations with nearly 300 different orchestras on four continents, American violinist Andrew Sords has garnered accolades for his performances combining virtuosity and ravishing tone.
Beau Soir Ensemble
Sunday, November 4, 2018
Flute, viola, and harp trio in the Washington, D.C. area dedicated to the performance of standard and contemporary repertoire spanning a variety of musical genres.  The trio, winner of the 2014 Montpelier Arts Recital Competition, regularly performs at venues and acclaimed concert series in the Washington and Baltimore area.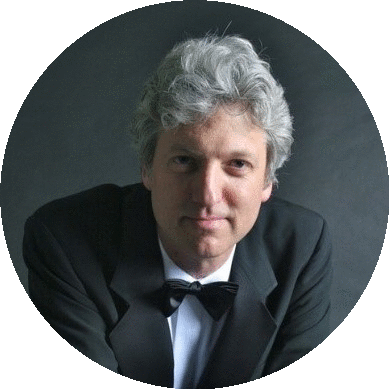 Brian Ganz, pianist
January 20, 2019 – Chopin: Recollections of Home with Brian Ganz, pianist
Brian Ganz returns in his quest to perform all the works of Chopin.  Brian will present Polish dances, mazurkas, and polonaises that reveal Chopin's deep love of and connection to his homeland of Poland.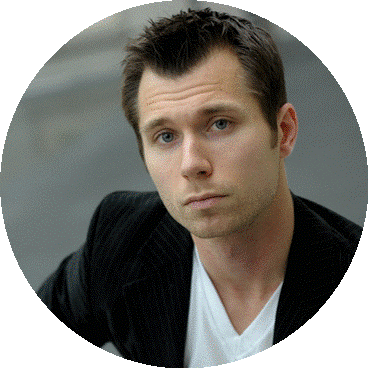 Piotr Pakhomkin, guitarist
March 31, 2019- Piotr Pakhomkin, guitarist
A program of virtuosic classical guitar pieces and arrangements by Vivaldi, Paganini, and Francisco Tarrega.
Cecylia Barczyk, cellist and Elizabeth Borowsky, pianist
April 28, 2019 – Romantic Melodies and American Rhythms
This dynamic mother-daughter duo features music that will captivate your ears and heart.  The first half of the recital explores virtuosic works by three women composers of "La Belle Epoque":  Cecile Chaminade, Melanie Bonis, and Louise Adopha LeBeau.  The second half features the music of the Americans by Gershwin, Barber, and Piazzolla:  a combination of jazz flavors and a kaleidoscope of harmonic colors.
2018- 19 Season DONOR
Dorinne Armstrong
Wendy Barth
Nancy Bodie
Joan Canfield*
Nicholas and Alexandra Carrera **
Geraldine Carroll
Gregory and Laurel Carroll
Deborah Clark
Harry and Sharon Cole
Linda Custer
Donald Day *
Paula Degen
Bill Drenning
Ronald Dudley **
Ken and Sandy Dunningan *
Marcin and Marzena Dyba
Walt and Peggy Edmonds *
Richard and Linda Fairfax
Doris Felton
John Fox and Susan Rosenberg
Alice Haber
Mary Jane Hamilton
Faith Hannon
Claudia Harrington*
Bonnie Helper
Richard and Suzanne Hill*
Ruth Howell
James and Sherry Hubbard*
Carol Ireland*
Kazimierz and Barbara Kasprzak
Mary Sue Krause
Teddy Kroll
Robert Ladner
Donna Loeb
Eugene Lombardi*
Linda Lugar
Lynn Maichle
Ryan Masser **
Dorothy Meacham
Karl and Kunigunde Menzel
Scott and Christel Meyerle
Elizabeth Molesworth
Ray Moreland**
James and Nancy Mullins
Dianne Nicodemus
Christine Browning Pappas
Susan Poole
Patricia Redmond
Michael Reidy
Stan Schweinforth
Victor and Elizabeth Sousa
Jane Sowers
Samuel Stayton
Ray Stroh*
Thomas Hollis
Jack and Jane Tritt**
Janet Tyson
David Wallace
Joan Whehihan
Virginia Wilbur
Rosella Wilson
David and Lisa Wolf
Dean and Beth Wood
Capra Wood
Scott Wood
* Sponsor ** Patron *** Saint
LEVELS OF GIVING:
Supporter – $1.00 – $99.00
Sponsor – $100.00 – $249.00
Patron – $250.00 – $499.00
Saint – $500.00 and up
Support Calvary Music and Arts Ministry
Artistic expression, among the greatest of gifts offered to humankind, is meant to be shared with one another. It is the mission of Calvary's Music and Arts Ministry to offer quality programs to our congregation and as an outreach to the community for little or no charge.
We are not funded by the general church budget, and rely primarily on contributions of supporters like you. Your generous contributions will allow us to continue offering concerts by our own church musicians as well as artists from around the country and throughout the world.
Tax-deductible contributions can be mailed to:
Calvary UMC
131 West Second Street
Frederick, MD 21701.
Please note "Music and Arts Ministry" in the check's memo line. Please add "Community Concert Series" in the memo line.
Each contributor will receive an acknowledgement letter. Contributions are tax deductible to the fullest extent allowed by law.