CALVARY'S COMMUNITY CONCERT SERIES
As of November 2020, Calvary's Music and Arts Committee has determined it is in the best interest of musicians and our concert patrons to again postpone the concerts scheduled in January 2021 through May 2021, due to COVID-19. At this time, we are hopeful and are planning to resume concerts in September 2021, pending the public health situation at that time. Should this change, this page will be updated and those on our email list will be notified.
We are working on rescheduling these concerts – please see below for updated information.
If you are not receiving Community Concert Series emails, we'd love to add you to our list. Your email will not be used for anything other than concert notices. To join our email list, please use the form at the bottom of the page.
Your continued support of the Community Concert Series is greatly appreciated. Stay safe and be well so that we can see you soon!
Presented by the Music and Arts Ministry of Calvary United Methodist Church and support is provided through grants from The Frederick Arts Council, The Delaplaine Foundation, and The Donald C. Linton Fund.
All concerts are free and open to the public.
Concerts begin at 3:00 p.m. Doors open at 2:30
Please note: Concert dates are firm at the time of posting and rarely change, but changes or cancellations by the artist/group and/or inclement weather may happen due to circumstances beyond our control. Email list subscribers will receive notice by email, and changes will be posted on this web page.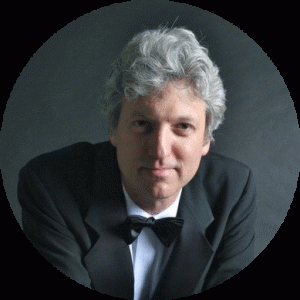 January 31, 2021- Brian Ganz, pianist POSTPONED
Mr. Ganz is recording this concert at Calvary UMC in late November and it will be aired on WETA on Sunday, December 6, 2020.  The details and link for this free, virtual concert will be posted here as soon as it is received.
A January 2022 date for a live performance at Calvary UMC will be announced later.
Brian returns to Calvary for his "All Chopin" concert as he continues his quest to perform all the works of Chopin.  The interactive, highly energetic performance is a must-see.
POSTPONED, NEW DATE TO BE DETERMINDED
February 28, 2021- Women's Guitar Gala
Classical guitarists Danielle Cumming, Magdalena Duhagon and Candice Mowbray have enjoyed unique and multi-faceted musical careers that have intertwined for years. Come and enjoy this trio of accomplished and diverse artists as they come together for an engaging program of solo and ensemble music from Brazil, France, Canada and more.
March 13, 2022- Meraki
This dynamic clarinet and piano duo of Dr. Elizabeth G. Hill and Dr. Anastasia Christofakis is dedicated to bridging cultures through music with pieces rooted in the composer's native countries. The program will include works by Jerod Tate, Anthony R. Green, Horovitz, and Whitmarsh. Learn more at www.elizabethghill.com/meraki.
POSTPONED TO NOVEMBER 2021, SPECIFIC DATE WILL BE ANNOUNCED SOON                   
April 18, 2021- Beau Soir Ensemble
Returning to the Community Concert series by popular demand, the Beau Soir Ensemble with Ruth Lottchen Wicker, viola, Michelle Lundy, harp, and Carole Bean, flute, come together to perform classical and contemporary music. Learn more at www.beausoir.org.
POSTPONED, NEW DATE TO BE DETERMINDED                                                                           
 May 2, 2021- Michael Adcock, pianist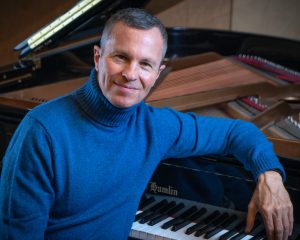 Michael has cultivated a career as a versatile soloist, chamber musician, and pre-concert lecturer in the U.S. and around the world. In addition to traditional classical piano repertoire, Michael will perform pieces from his recent CD, "Ragtime in Washington," recorded here at Calvary UMC on our Steinway D concert piano. Learn more at www.MichaelAdcockPiano.com
2019- 20 Season DONOR
Poppy Archer
Dorinne Armstrong
Randy Armstrong
Isam and Katie Ballenger *
Paul and Dixie Bohn *
Jake Bolinger
Deborah Bostian ***
Betsy Bryant
Laurel Carroll
Bruce and Mary Caruthers
Bob and Melodie Charles
Hall Crannell
Harry and Sharon Cole
Paula Degen
Marcin and Marzena Dyba
Walter and Peggy Edmonds
Richard and Linda Fairfax
Zan and Deborah Fleming
James French
David Freese
Barbara Grossnickle ***
G. and L. Hammond
Claudia Jean Harrington
Mr.and Mrs. James Hartley
Susan Helsel
Bonnie Hepler
Dave and Pat Herber
Karol Hess
Terry Higgins **
Richard and Suzanne Hill*
Ruth Howell
Anne Howes
James and Sherry Hubbard *
Carol and Clifford Ireland
Kazimierz Kasprzak
Andrew and Carol Keirn *
Mary Sue Krause
Brian and Marguerite Krompasick
Phil Levinton
Robert and Nancy Manthey
Scott Meyerle*
Dan Miller
John and Dorothy Mitchell
Elizabeth Molesworth
Dr. Raymond Moreland **
Scott and Linda Myers
Kathy Napoli
Dianne Nicodemus
Christine Pappas
Kathy Pearson
Pati Redmond
Margaret Rosato
Charles and Michele Samuel
J. Sanders
Stanley Schweinforth
Connie Scoggins*
Sally Seabold
Ida Smith
Victor Sousa
Jane Sowers
Tim and Rebecca Taylor
Kay Tilden
Jacki Thoms
Jack and Joan Tritt **
Janet Tyson
Lois Tyson
Alan and Joan Wheilham
Margie Wilde
Elizabeth Zang
* Sponsor ** Patron *** Saint
LEVELS OF GIVING:
Supporter – $1.00 – $99.00
Sponsor – $100.00 – $249.00
Patron – $250.00 – $499.00
Saint – $500.00 and up
Support Calvary Music and Arts Ministry
Artistic expression, among the greatest of gifts offered to humankind, is meant to be shared with one another. It is the mission of Calvary's Music and Arts Ministry to offer quality programs to our congregation and as an outreach to the community for little or no charge.
We are not funded by the general church budget, and rely primarily on contributions of supporters like you. Your generous contributions will allow us to continue offering concerts by our own church musicians as well as artists from around the country and throughout the world.
Tax-deductible contributions can be mailed to:
Calvary UMC
131 West Second Street
Frederick, MD 21701.
Please note "Music and Arts Ministry" in the check's memo line. Please add "Community Concert Series" in the memo line.
Each contributor will receive an acknowledgement letter. Contributions are tax deductible to the fullest extent allowed by law.