CALVARY'S COMMUNITY CONCERT SERIES
PRESENTED BY THE MUSIC AND ARTS MINISTRY OF CALVARY UNITED METHODIST CHURCH
Upcoming Concerts
All concerts are free and open to the public.
Concerts begin at 3:00 p.m. Doors open at 2:30
Please note: Concert dates are firm at the time of posting and rarely change, but changes or cancellations by the artist/group and/or inclement weather may happen due to circumstances beyond our control. Email list subscribers will receive notice by email, and changes will be posted on this web page.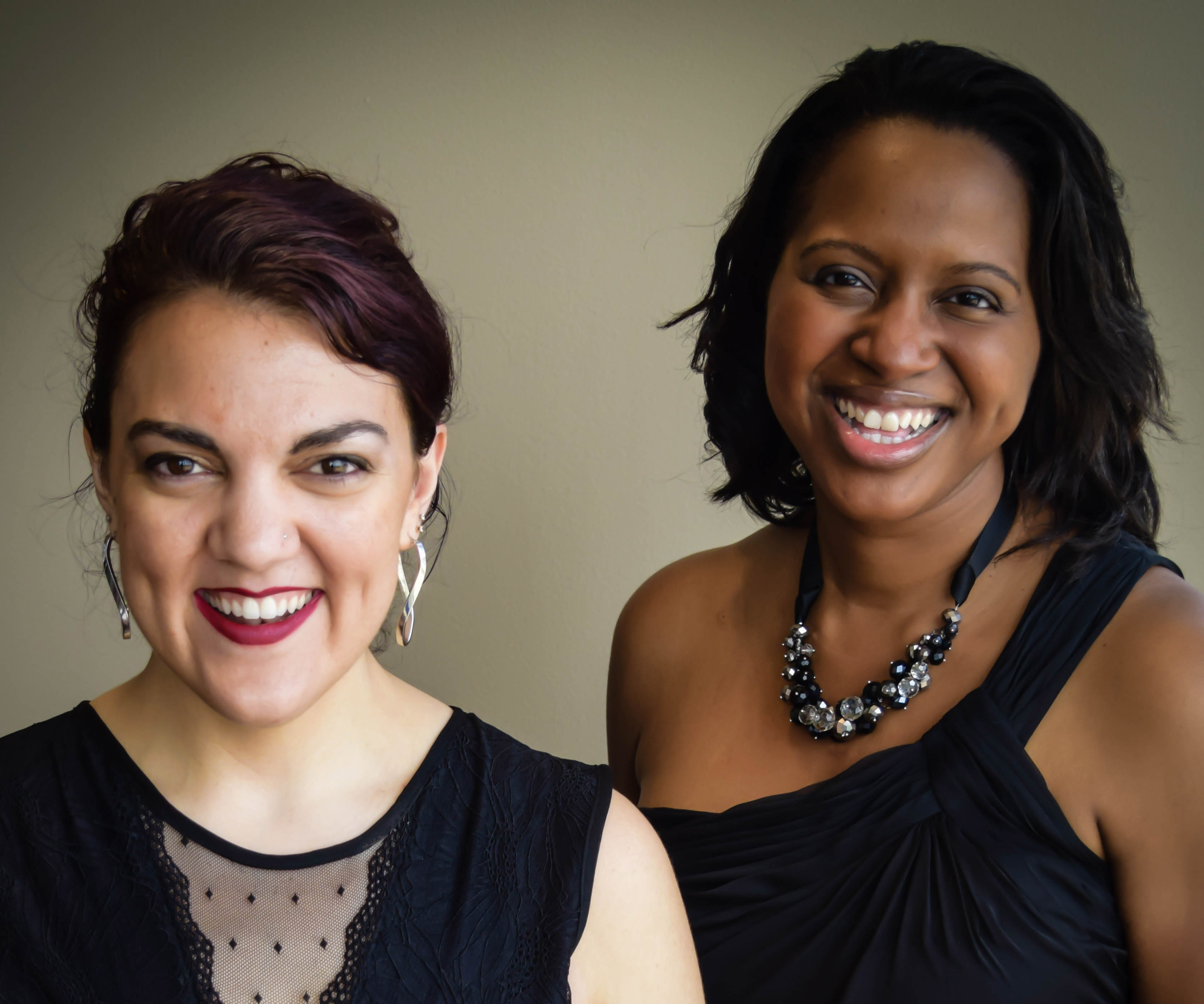 Meraki
March 15, 2020
Meraki, a clarinet-piano duo dedicated to promoting diversity, aims to bring cultural awareness through music by presenting programs heavily rooted in the folk styles of the composers' native countries. They are a 2018 awardee of Chamber Music America's Classical Commissioning Program for their collaboration with Chickasaw composer Jerod Tate. The ensemble will feature works by Tate, Horovitz, and Whitmarsh for their Calvary Concert program.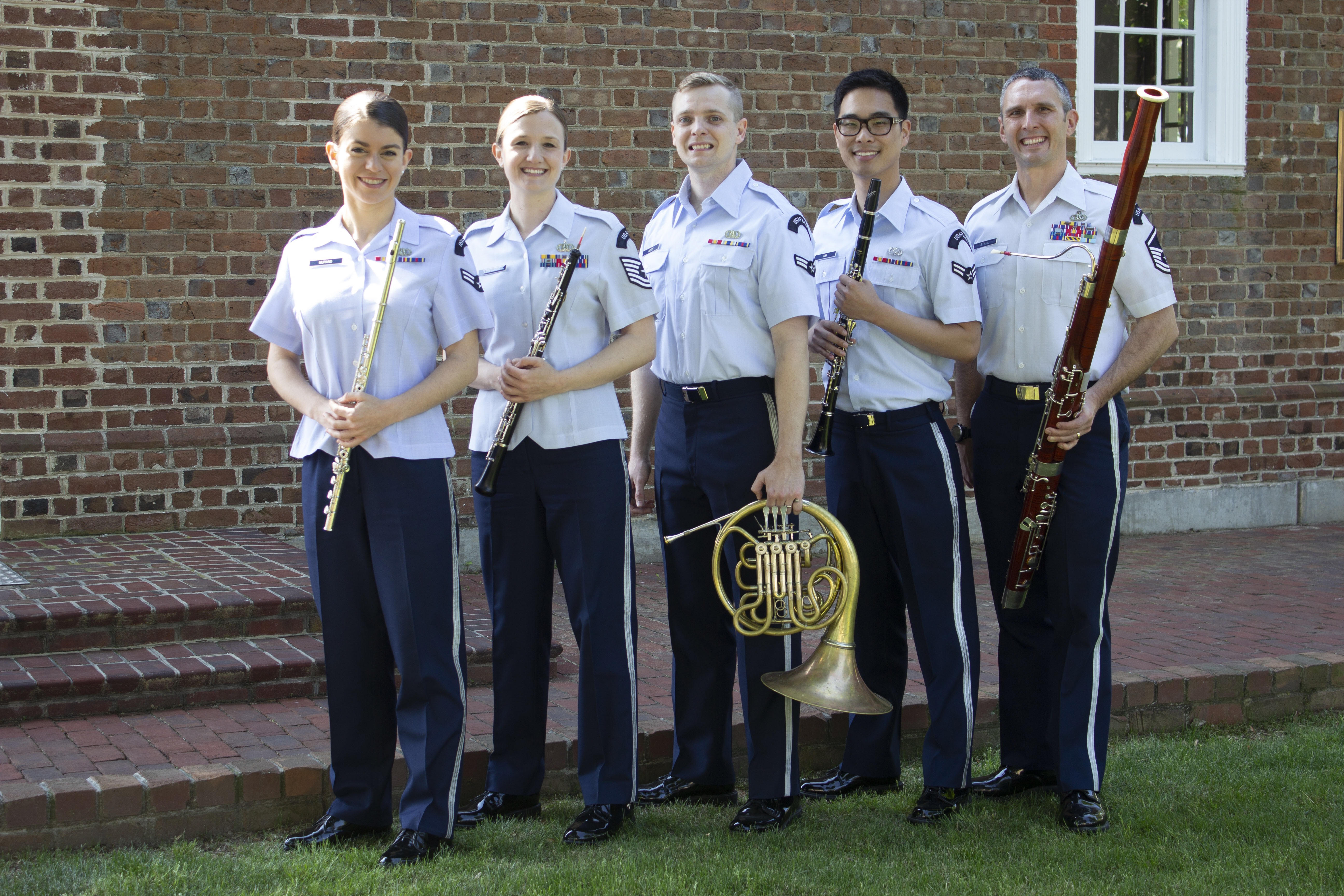 U. S. Air Force Heritage Winds Quintet
April 19, 2020
The U.S. Air Force Heritage Winds Quintet, a component of the United States Air Force Heritage of America Band, is located at Langley AFB, VA. This five-piece ensemble – flute, clarinet, French horn, oboe, and bassoon – will perform classical wind quintet literature as well as patriotic music to inspire patriotism, honor veterans, and share the Air Force story.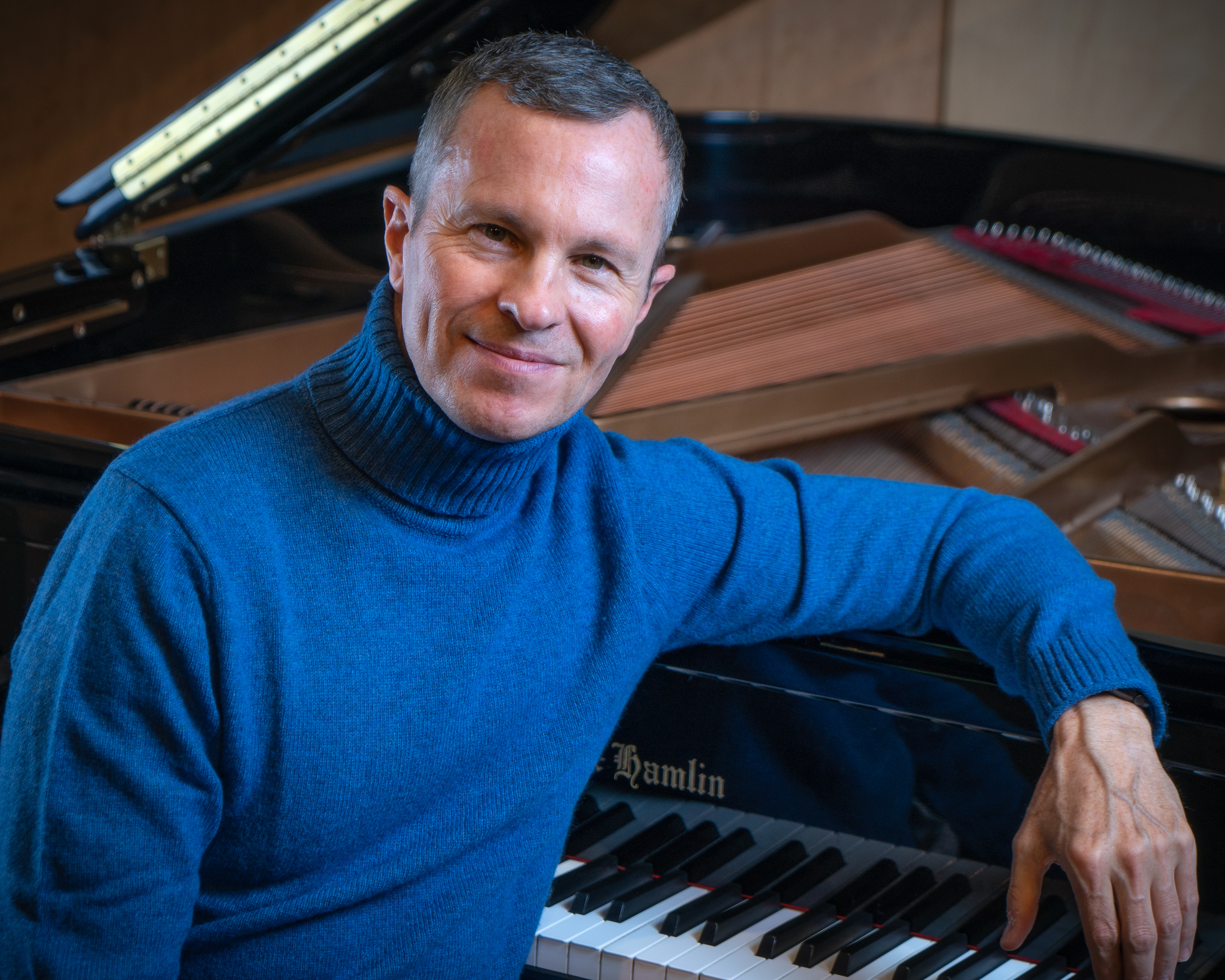 Michael Adcock, pianist
April 26, 2020 
Hailed for his prodigious technique and praised by the Washington Post for an "unusually fresh and arresting approach to the piano," Michael has cultivated a versatile career as soloist, chamber musician and pre-concert lecturer. In addition to performing throughout the United States, he has also performed in France, Italy, and Australia. Michael earned his master's degree, artist diploma, and a doctoral degree from Peabody Conservatory in Baltimore, where he studied with Leon Fleisher and Ellen Mack. Currently, he is a faculty member of the Washington Conservatory in Bethesda, Maryland. In addition to traditional piano repertoire, he will offer a selection of unique transcriptions for the keyboard as well as classic and contemporary pieces from his recent CD, "Ragtime in Washington," recorded at Calvary UMC in Frederick.  
2019- 20 Season DONOR
Poppy Archer
Dorinne Armstrong
Randy Armstrong
Isam and Katie Ballenger *
Paul and Dixie Bohn *
Jake Bolinger
Deborah Bostian ***
Betsy Bryant
Laurel Carroll
Bruce and Mary Caruthers
Bob and Melodie Charles
Hall Crannell
Harry and Sharon Cole
Marcin and Marzena Dyba
Walter and Peggy Edmonds
Richard and Linda Fairfax
Zan and Deborah Fleming
James French
David Freese
G. and L. Hammond
Claudia Jean Harrington
Mr.and Mrs. James Hartley
Susan Helsel
Bonnie Hepler
Dave and Pat Herber
Karol Hess
Terry Higgins *
Richard and Suzanne Hill*
Ruth Howell
Anne Howes
James and Sherry Hubbard *
Carol and Clifford Ireland
Kazimierz Kasprzak
Andrew and Carol Keirn *
Mary Sue Krause
Brian and Marguerite Krompasick
Phil Levinton 
Robert and Nancy Manthey
Scott Meyerle*
Dan Miller
John and Dorothy Mitchell
Elizabeth Molesworth
Dr. Raymond Moreland **
Scott and Linda Myers
Kathy Napoli
Dianne Nicodemus
Christine Pappas
Kathy Pearson
Pati Redmond
Margaret Rosato
Charles and Michele Samuel
J. Sanders
Stanley Schweinforth
Connie Scoggins*
Sally Seabold
Ida Smith
Victor Sousa
Jane Sowers
Tim and Rebecca Taylor
Kay Tilden
Jacki Thoms
Janet Tyson
Lois Tyson
Alan and Joan Wheilham
Margie Wilde
Elizabeth Zang
* Sponsor ** Patron *** Saint
LEVELS OF GIVING:
Supporter – $1.00 – $99.00
Sponsor – $100.00 – $249.00
Patron – $250.00 – $499.00
Saint – $500.00 and up
Support Calvary Music and Arts Ministry
Artistic expression, among the greatest of gifts offered to humankind, is meant to be shared with one another. It is the mission of Calvary's Music and Arts Ministry to offer quality programs to our congregation and as an outreach to the community for little or no charge.
We are not funded by the general church budget, and rely primarily on contributions of supporters like you. Your generous contributions will allow us to continue offering concerts by our own church musicians as well as artists from around the country and throughout the world.
Tax-deductible contributions can be mailed to:
Calvary UMC
131 West Second Street
Frederick, MD 21701.
Please note "Music and Arts Ministry" in the check's memo line. Please add "Community Concert Series" in the memo line.
Each contributor will receive an acknowledgement letter. Contributions are tax deductible to the fullest extent allowed by law.