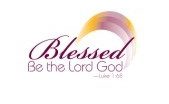 Dear Calvary Church members and friends
Our congregation joins in song with believers from all the ages, singing and making melodies to God for all that God has done!
In the coming year, our congregation intends to continue to make a joyful song of ministry through
Hosting more than 125 inspiring and joy filled worship services
Providing laundry services to the homeless and others in need through The Lord's Laundry
Providing meals six times a year through the Community Action Agency soup kitchen
Sending youth and adults out on short term mission trips and encouraging children to participating in service projects through Mission Possible Kids.
Instructing children, youth, young adults and adults in Sunday School, Bible studies, Vacation Bible School, small groups and family ministry
Providing prayer shawls to persons recovering from illness or otherwise in need of prayer
Having United Methodist Women and United Methodist Men groups which foster relationships and Christian discipleship.
These are just some of the ways that this congregation seeks and invites people to become disciples of Jesus Christ for the transformation of our community and our world.
Your generous financial gifts throughout the next year will combine with the gifts of time and talents to raise a grand chorus of worship to God.
You will can complete a commitment card here.  We  hope to receive all the commitment cards by Sunday, November 24 a part of our worship services that day.
Yours in Christ,
Rev. Steve Larsen                                           Sandy Chaney
Senior Pastor                                                   Chair, Finance Ministry
Thank you for your interest in supporting the work and ministry of Calvary United Methodist Church. Your financial support enables us to lift up Jesus Christ in this community and the larger world.
Why We Give
Giving is a joyful response to God's kindness and generosity toward us. Giving to God through the church is a spiritual matter just like prayer, Bible study, worship and service to others. When we give, we are making a tangible expression of our love for God and our willingness to be used by God.
How to Give
Cash or Check
Gifts can be made by placing cash or a check made payable to "Calvary United Methodist Church" in the offering plate as part of our Sunday worship service. Offering envelopes are automatically provided by mail for those who give in this way. Contributions by check can also be mailed to:
Calvary United Methodist Church
131 West Send St.
Frederick, MD 21701.
Debit or Credit Card
Calvary is pleased to accept online contributions. You may contact your bank and set up automatic fund transfer, or schedule a donation here. It can be a one time gift or a recurring donation. This is a safe and secure option for giving.