Heart and Hands in Service

Putting our faith into action
Our Plans
Projects and programs to participate in right now or coming up soon.
Blessings in a Backpack Packing Event   August 20, 2023, 11:00 am (Directly after the Service)
Calvary United Methodist Church – Parrish Hall
All members of the Congregation are invited to pack food for distribution to Frederick County Public Schools Students in need.
The Frederick County Chapter of Blessings in a Backpack serves over 4,000 children, providing nutritious food on the weekends when kids are out of school.
The Youth Group will spearhead a collection of food items and encouragement cards on August 6th and 13th.
For more information, please contact Jenn Duthoy calvaryyouth@calvaryumc.org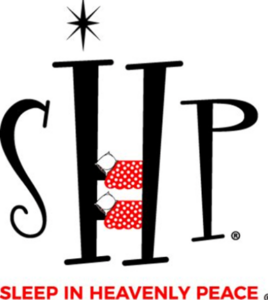 Weekly:  Sleep in Heavenly Peace (SHP) Bed Delivery Team
When:  Weekly
Where:  Calvary United Methodist Church
What:  Every week a team gathers to deliver the beds we have helped build for qualified children in the Frederick area who do not have their own bed.
Why:  Ask anyone who has been a part of the bed delivery, and you will hear about the many experiences of families who are so grateful to have a special bed for their children.  Along with the beds, a full set of bedding including many hand-crafted quilts bring joy and comfort to these children who can finally "Sleep in Heavenly Peace."
How:  If you would like to be part of Calvary's be delivery team, you can sign up here: https://www.signupgenius.com/go/10C0445ABA822AAFD0-shpcumc2 We meet at the church with a team of 4 to 5 individuals who load the bed parts and bedding and typically drive to three homes each evening to assemble the beds.  We can always use pick-up truck drivers too.  If you have any questions, please contact Pat Herber 
Weekly:  Food Wheelbarrow
When:  Weekly
Where:  Calvary United Methodist Church-Wheelbarrow is located outside the Parish Hall
What:  The Food Bank is currently requesting Pasta, Pasta Sauce, Rice, Instant Potatoes, Canned Meats, Mac n Cheese, Peanut Butter, and Hygiene Products
Why:  Support for our area food bank has been steady over the last few weeks.  Thank you to all who have consistently kept our wheelbarrow full each week.  There are many people in the Frederick community who need basic food sustenance, and this is a very simple and easy way to support our Mission efforts to that end.
How:  Please bring any of these items to Church and drop off in the Wheelbarrow by Parish Hall entrance.  For more information, please contact  Roy Schwarzenberg or Julie Schwarzenberg