Outreach projects are our way to reach out into our community to support our neighbors in need. We offer a variety of activities throughout the year. Some require a long-term commitment, others only require an hour or two of your time. Remember, sometimes the only way people learn about the love of Christ is through the actions of his followers. Join us in sharing Christ's love with the "least, the last, and the lost".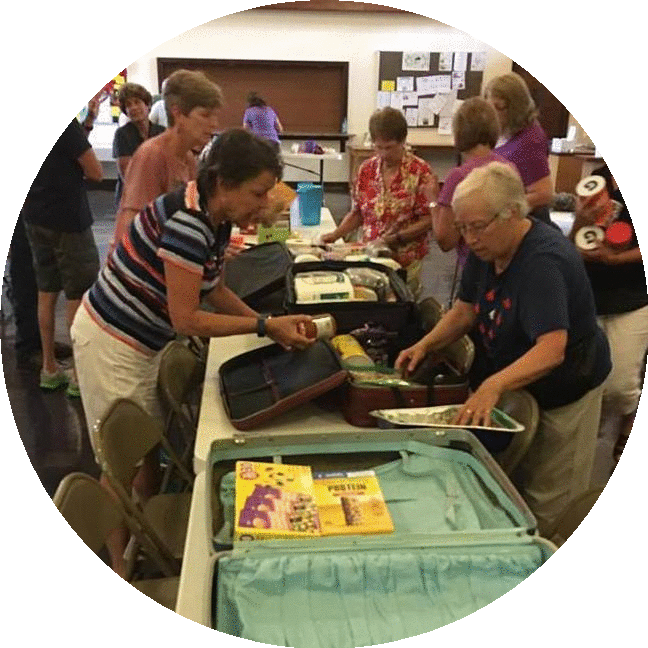 Outreach Opportunities include:
Emergency Family Shelter
If you are currently a volunteer, watch your e-mail for a sign up link. If you have not yet volunteered, but you are interested, call Neil Donnell at the Religious Coalition: 301-631-2670.
Thank you for your continued support of this ministry to shelter some of our youngest neighbors.
Ongoing Opportunities
At our sister church, Centennial Memorial UMC, Campus, 2nd Street and Hope offers dinner twice a week. Centennial also offers food, tents, and sleeping bags as well as clothing to our neighbors in need. If you would like to donate items, there are collection boxes on the stage in parish hall. If you would like to volunteer, please speak with Deacon Julie.
Our Lord's Laundry program is always looking for additional volunteers to help our neighbors in need have fresh, clean clothing.
Volunteers take home bags of laundry, wash and dry them, then return to the church for distribution to the homeless community.
To volunteer for any of our Outreach opportunities: