Outreach projects are our way to reach out into our community to support our neighbors in need. We offer a variety of activities throughout the year. Some require a long-term commitment, others only require an hour or two of your time. Remember, sometimes the only way people learn about the love of Christ is through the actions of his followers. Join us in sharing Christ's love with the "least, the last, and the lost".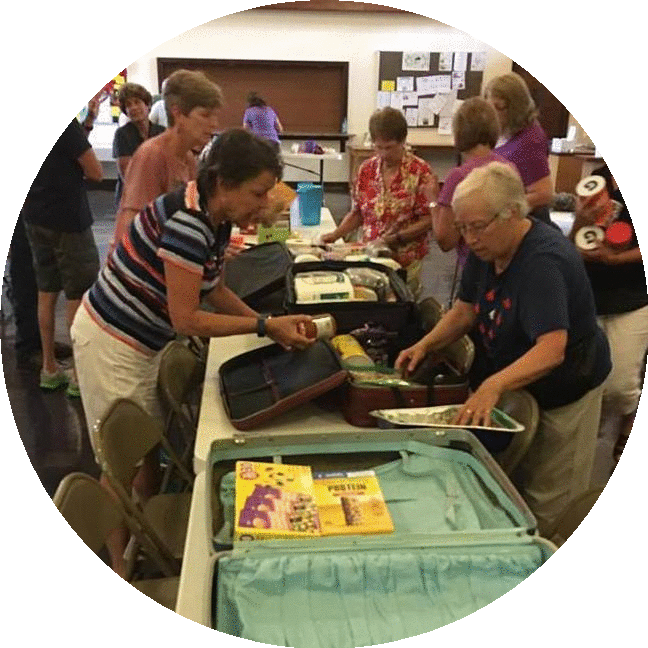 Outreach Opportunities include:
The Lord's Laundry – Started in 2010, volunteers have washed over 10,000 bags of personal laundry to improve the health and well-being of individuals living in temporary housing who do not have access or resources to manage their laundry.
Sleep In Heavenly Peace is an all-volunteer organization that builds and delivers beds, complete with mattresses, sheets, blankets, and pillows, free of charge, to needy children who do not have a bed.  Our motto: "No kid sleeps on the floor in our town!"  The Frederick chapter was established in 2019 and has delivered over 1300 beds to local children (as of early 2023).  Calvary UMC Missions and Outreach is involved in ongoing support to the local chapter.  We sponsor bed builds providing financial support and personpower for the purchase of lumber and mattresses, we have bedding drives to collect all new pillows, bedspreads, and twin-sized sheets and we have a delivery team consisting of CUMC members who go out multiple times each month to deliver and assemble beds for children in our community.
Below is a link for a 3-minute overview of the SHP process from lumber on a trailer to pre-cut day, to build day, and finally to smiling kids in their new beds.  The goal is to: "No Kid Sleeps on the Floor in Our Town."
Bed Build- Sleep in Heavenly Peace