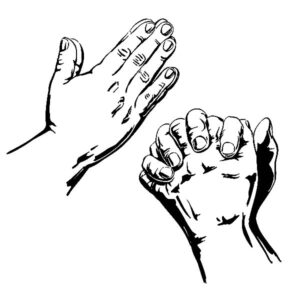 Open Prayer every Wednesday from 7:00pm to 7:30pm.
Join us for a time of prayer, reflection, music, and scripture.
"  For where two or  three are gathered together in my name, there am I in the midst of them."  (Matthew 18:20 KJV).
Unclobber – a Book Study on Rethinking what the Bible says about Homosexuality
If you feel the church has been wrong to demonize and reject the LGBTQ community, but you're still pretty confident the Bible condemns homosexuality
If you feel drawn to a more inclusive Christian faith but are held back by what you've been taught about the Bible,
If you have close friends or family members who are gay, lesbian, bisexual, transgender or queer and you love them with your whole heart, but your view of the Bible prevents you from fully celebrating them,
If you're an already affirming Christian but are still struggling to articulate what you believe about the clobber passages
If you are LGBT or Q and you grew up in a Christian home or are drawn toward faith in Christ, but you have been told and maybe believe that God sees you as less-than, or despises you, or expects you to remain celibate or try and become straight
THEN Unclobber is for you
We hope you'll join us in a 5 week study of Colby Martin's book Unclobber, beginning on Tuesday nights, Jan. 18 from 7-9pm.  Led by Rev. Vicky Starnes and Paul Nelson.  Questions? Contact Vicky at 302-745-2278 or revvicky@aol.com.  Books will be available for those who register for the class. Just call the church office or send an email to office@calvaryumc.org.